I have seen these bookmarks on a few blogs & thought they were really pretty
& a fantastic idea so I decides to give it a bash myself!
I used some of my fave 7 Gypsies papers & a page from an old copy of David Copperfield & added a flower made by layering different petals, some ribbon loops & a make your own brad!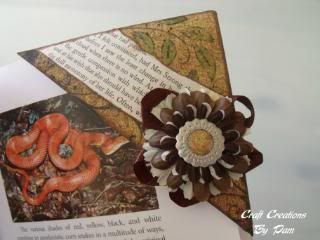 I have plan's to make a special one for my Twilight books!
Pam x