So another great relaxing day was enjoyed this weekend &
This one is so cute & had us all colouring like mad.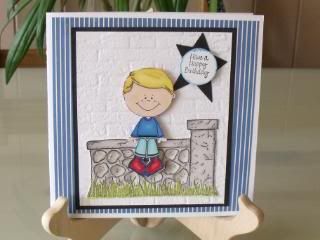 Close up of the bricks in the wall, I kind of forget to add little touches
like this when I'm doing my own cards!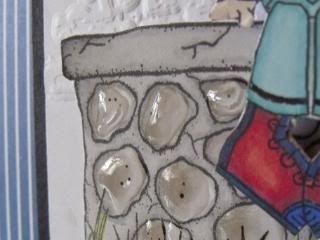 I love this little girl stamp.
I was too impatient & starting to feel a bit sickly to cut
around the flowers on top of her hat so I just cut them off
but you can see how it was supposed to look
on Jackies workshop blog
here
This one was very elegant.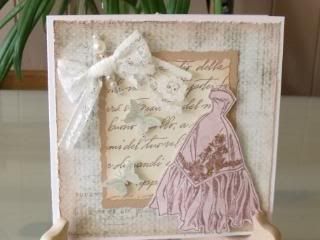 Just a touch of Stickles to give a bit of bling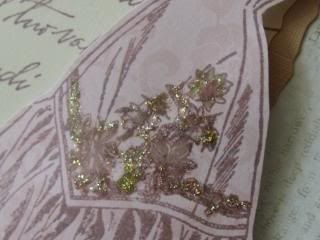 & a lace bow & pearl pin for sophistication.
This was my fave to make.
Must get hubby to start picking me up coffee cup holders.
It is a very effective technique.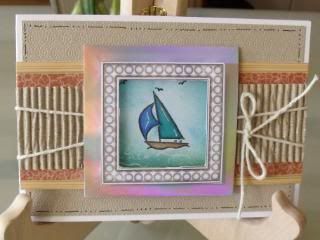 Very surprisingly my DD picked this from the lot
& told me this was the one she wanted for her next birthday?!?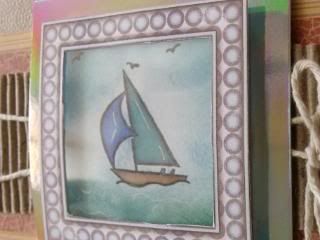 This one had me in a panic, I stuck the rosette & then
couldn't get it to flatten but I eventually got it.
This was a nice easy one but very effective with the rich looking gold on
the "stopper" part, the background paper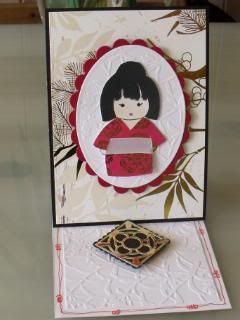 I can't wait for the June 26th workshop now.
Pam X