Just a few I've done this week!!
First of 3 Confirmation cards for the same boy!!
& the second
She has some fantastic images for sale on her blog.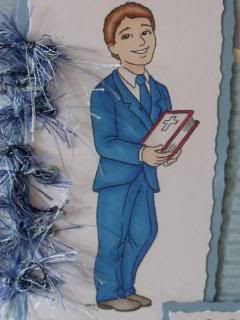 now the third one!!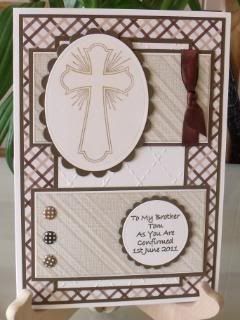 Next is a side easel card & this was totally out of my comfort zone.
I used kraft card for the first time. I loved working with it but don't think it really
worked for a baby card!
Pam X