So this months theme was summer!
I got Isobels kit again this month & as you can see in this photo
it was jam packed with goodies!
I made 2 cards this month & was still left with loads!
Here are my 2 summer themed cards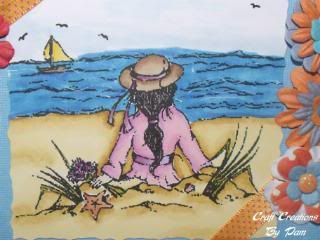 Here is the ProMarker combination I used on this card!
Sky - Pastel Blue, Powder Blue & Blender.
Sea - Royal Blue, True Blue, Azure & Blender.
Sand - Raw Sienna, Mustard & Buttercup.
Hat - Burnt Sienna, Caramel & Sandstone.
Dress - Cerise, Fushia pink & Baby Pink.
Boat - Gold, Sunflower & Tulip Yellow.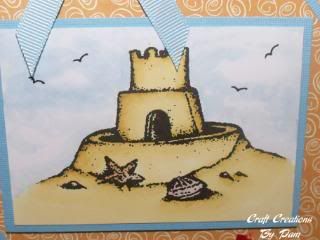 The ProMarker Combination for this card is the same as above!
Pam X