So as we do every month at
Jackie Mooney's workshop
we had the card swap for August & the theme was Thank You! This month I got Elaine's kit & was delighted because it had blue in it & loads of bits & pieces for me to make into a card!
This is all the yummy stash I got from Elaine.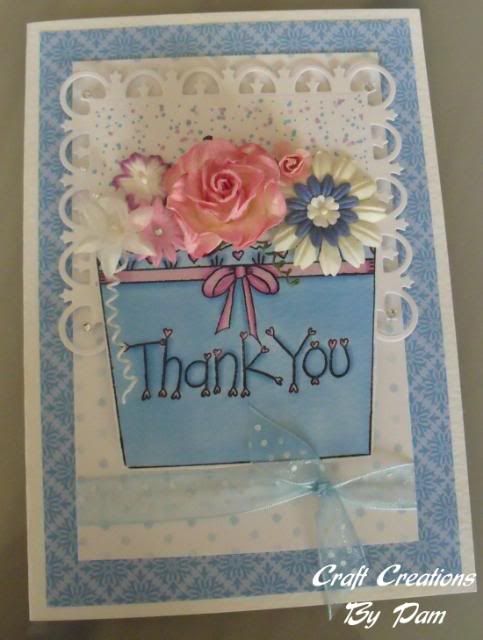 This is what I made from the fab stash
Only thing I added were some flowers from the goodie bag from Isobel!!!
ProMarker combo is
Ribbon - Mulberry, Fushia Pink & baby Pink
Pot - Sky Blue, Arctic Blue & Powder Blue
The theme for the September swap kit is
Get Well
so if you are coming along to the workshop then join in!!
Pam x