Just a few cards I had to do for orders!
This first one was a quickie because I totally forgot about it but I was happy enough with how it turned out!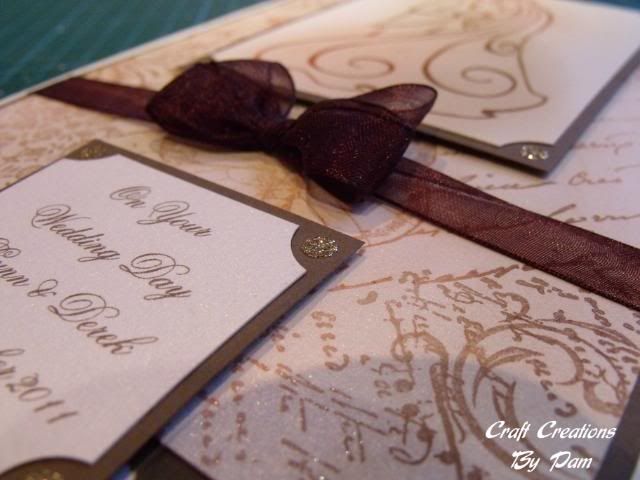 The couple stamp is a Papermania one (I think) & I always come back to using it no matter what new stamps I might get! The background was done using a technique I learned at
Jackie Mooney's
Tips & Techniques class where you stamp using Versamark ink & then use a cotton pad to rub in shimmery chalks!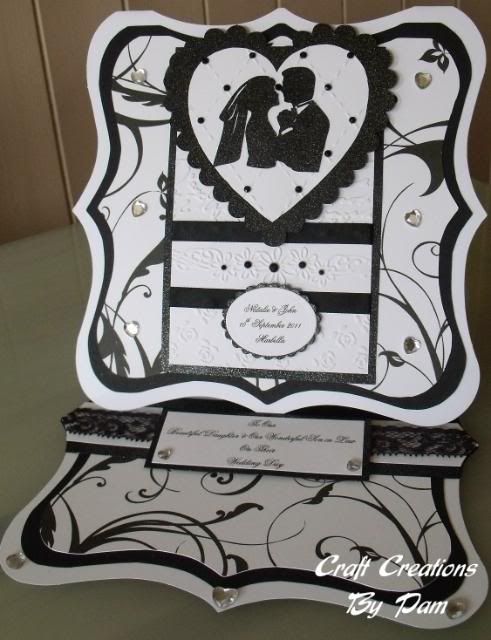 This one was done using my eCraft! I used the eCraft to cut out the bride & groom & the hearts but I also used MTC to scan the card I was using & do a pixel trace & then I was able to cut the matting layers with the eCraft too!
This one is an A4 easel card & although I thought OMG what will I do when I got the order it wasn't that hard to do!!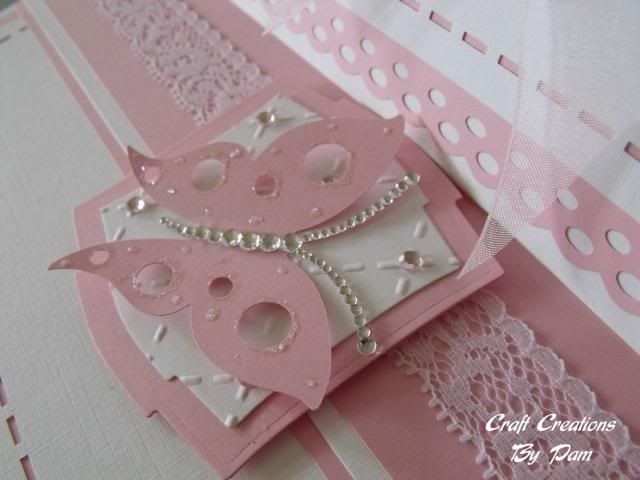 The butterfly was cut from the Fundamentals 1 SD card that came with my eCraft!
Pam x