So in issue 3 of
Crafting Ireland
(Irelands 1st on line crafting magazine) there were submission calls for issue 4 & the themes were Autumn & Halloween & then there was a picture too that was to be used as inspiration for a project that would be entered into a competition!
Guess what!!!!
I was one of 2 people who won the competition & I had a card & a LO published in issue 4!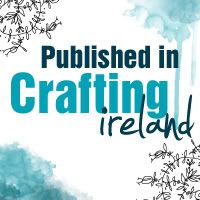 I am delighted to be published again & also very excited that I won the competition! For my prize I will get either 7 Gypsies Conservatory Papers or My Minds Eye Lost & Found Papers which were very generously donated by
The Crafty Alley
this is the photo that we had to take inspiration from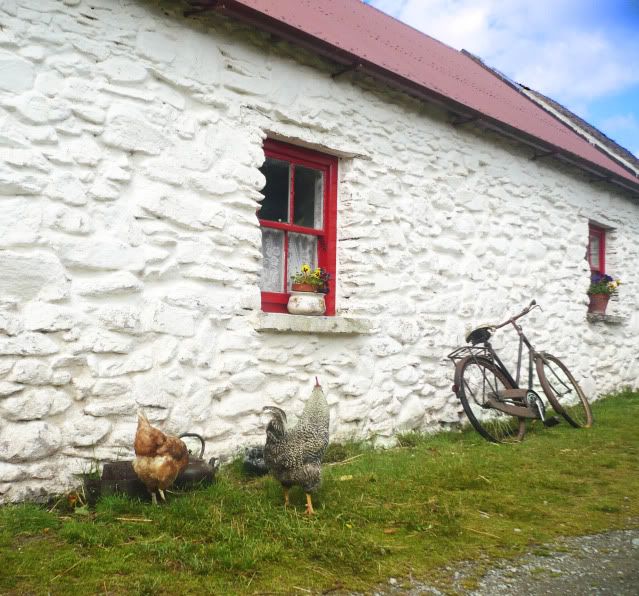 This is the card I made!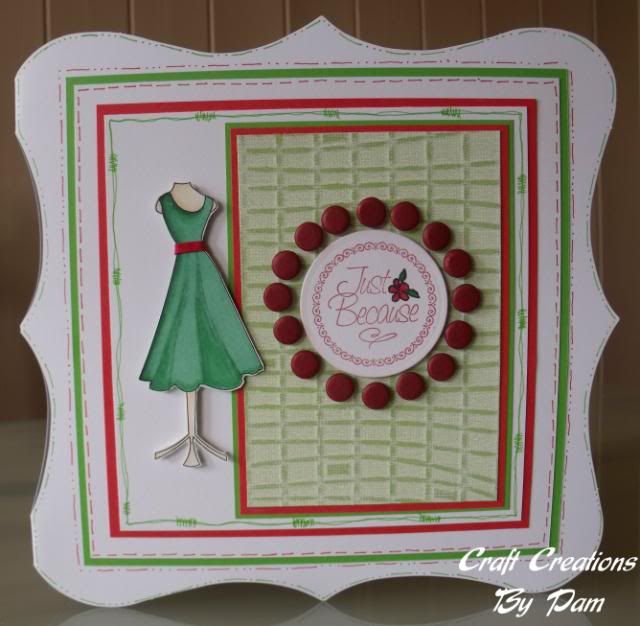 I used the colours from the inspiration photo & also texure!
The image is one from
Claire
& was coloured using ProMarkers but I don't remember which colours I used!!
This is the card I submitted for the Autumn theme!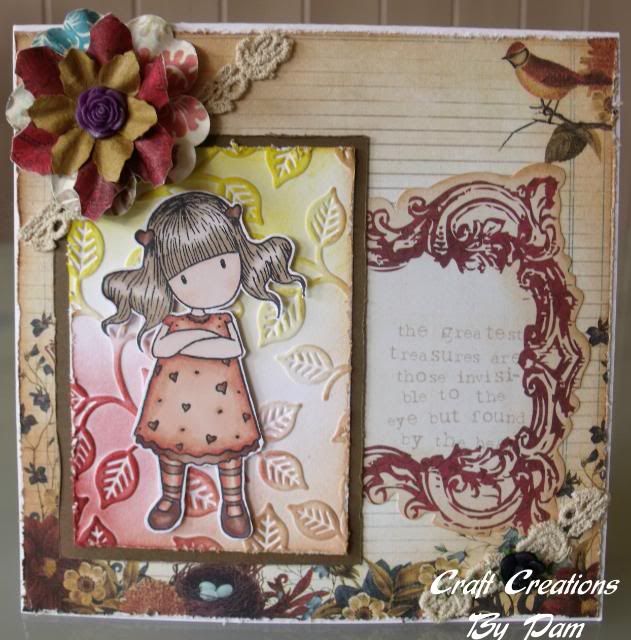 This card was made using leftovers from the
Crafty Queens
mini album! All I added was the Gorjuss girl image who was coloured with ProMarkers (& again I can't remember the colours) & also the embossed leaves background!!
This was the LO I submitted for the Halloween theme.
I have been dying to do a LO with these photo's of the kids with the tarantulas so the Halloween theme was just perfect!!
The spider web & the title were cut using my eCraft! The organza ribbon was heated with my heat gun to make it all wrinkly!
Pam x