I made these ages ago but came across the photo's the other day when I was putting my phone photo's onto my computer & I thought I would share because the candle was the first one ever ordered from me!!
As you can see I kind of went over board with it & have since learned to tone things down a little!!
Next is the card I made to match
& the envelope too!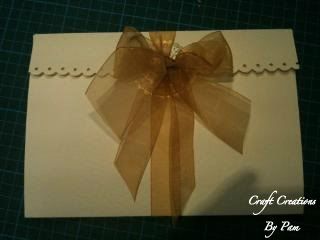 Pam x