So Lily started ballet & thinks she is a prima ballerina already lol so
I thought it would be nice to do a ballet card for her!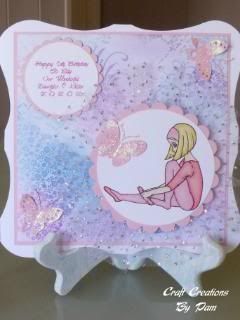 I also used tulle on this card behind the circle with the ballerina on it!!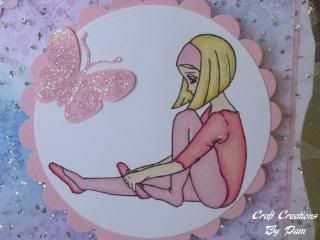 This card was made for my friend Yaz who had her gorgeous little boy last month!
I have been lucky enough to have a cuddle of the beautiful David & even nearly brought him home after his big sister Leah sold him to me for a dollar lol!!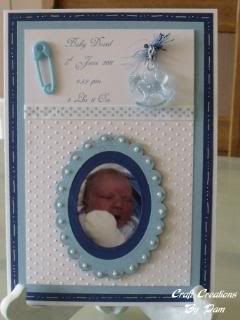 I also made a candle which you can see
here.
Pam X