This wedding card has a
LOTV
stamp & they have some really cute stamps!
As you can see the stamp really is gorgeous.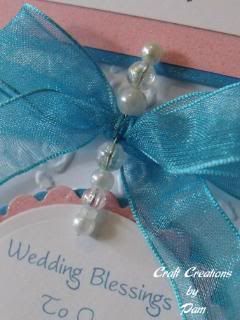 The pink & blue card was just plain old card & then I sprayed it with
this
& it was transformed into gorgeous glitter card!!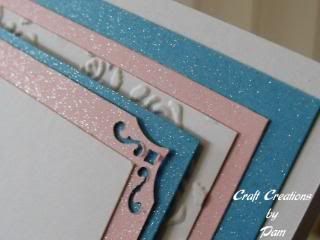 Again I used a
LOTV
stamp on this christening card.
It works well for boys & girls.