The night before my birthday this year my hubby & daughter had a daddy daughter night.
This is what they got up to!!
This was Steff's creation.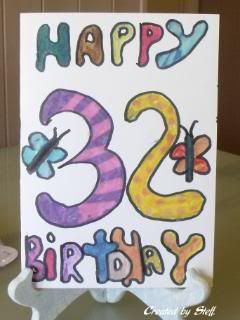 This was one Steff done for Lily to colour in with her magic markers that got
used more than ever before lol!
This is one that Lily done all on her own, even the bubble writing!!
I was delighted to get them on my birthday!
Pam X