Again I had an awesome day of relaxing, chatting but most of all creating the 6 amazing cards from the kits that
Jackie
had put together for us!
Here are the wonderful cards we got to make!
I love the summery feeling to this fab easel card!
A lovely quick & easy but effective card!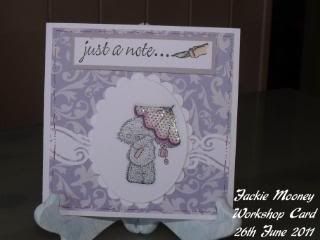 The butterfly border on this is a brilliant idea.
How cute is this one & I love the sentiment!!
I love this one. I have used tulle before but never thought
of doing anything like this with it!
How clever is that.
Now as much as I love the card above this next one was my fave!
Anyone who knows me well will know why & also the image is just
the cutest!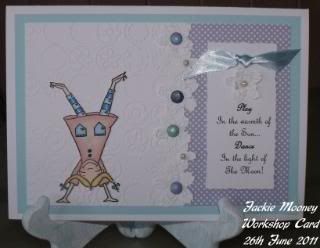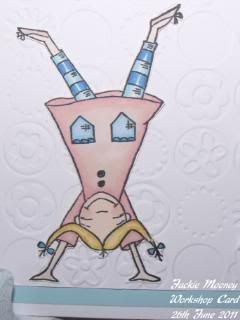 Looking forward to the
July 24th Workshop
for my day of relaxation, catching up with friends & to see what amazing creations Jackie has for us!!
Pam X